Link in Bio Tools: A Deep Dive
Instagram's bio is one of the most important aspects of any influencer's public profile. This is probably the first thing people will see when they want to look you up and get a sense of who you are, and what you do. But no pressure! Once you've refined what you want the text in your bio to say, you still have the crucial link that Instagram lets you include. In the past, influencers had to keep updating the link every time there was something new they wanted to plug. Luckily, that's no longer the case. There's a ton of tools out there to help you optimise your link-in-bio experience so that you can share all the information you'd like to. Today, we're going to walk you through some popular tools for your link-in-bio, share some tips on what you might want to link to, and explain why it's crucial that you pay attention to what your link says about you.
Here's a couple of questions to help you think about how you want to use link-in-bio tools -
Why are you sharing this link? Is it to cross-promote your profile on multiple platforms?
Is Instagram your primary focus? Or do you use it to drive traction to a website or store?
If you're using the link-in-bio as part of a collaboration or promotional campaign, how long is that going to run for?
How frequently do you have new things to plug on your profile?
What is the approximate budget that you're willing to spend on a tool to optimize your link?
Popular tools for the link in your bio
Linktree is one of the most commonly used link-in-bio tools, and for good reason. Linktree lets you customise your landing pages by selecting which sites you'd like to link to. These could be websites, stores, or even other social media sites like Twitter, Twitch, Youtube, etc. Linktree also has a premium plan (~$6) which lets you put your own logo on the landing page, add any number of links, get insights about traffic, personalise fonts and text colours, and so much more.
LinkFolio is a more complex tool designed for influencers who have monetised their content creation, and are looking to (or have already) collaborated with brands. LinkFolio allows you to show off your best stats, plug relevant links, and two other special services. First, CollabMe lets you negotiate and charge brands directly through the tool for any collaborations or services you offer. The second service is access to thousands of popular brands so you can pitch collaborations right to them.
Feed Link is another such tool optimised for mobile users of Instagram. It's fast-loading, and lets you tag feed posts from the app with specific links that can lead to shops or just other platforms. The links generated with Feed Link are transferable to other social media sites as well. Pricing for Feed Link varies depending on whether you are already subscribed to their parent program of Embed Album or not.
Why should you use these tools?
These tools are great to help you realise your content strategy. These kinds of tools are a gold mine of insights, cross-platform promotion, and can really expand the scope of your brand. If there are any limitations you feel with the infrastructure of Instagram, these tools can help you broaden the horizons of your personal brand.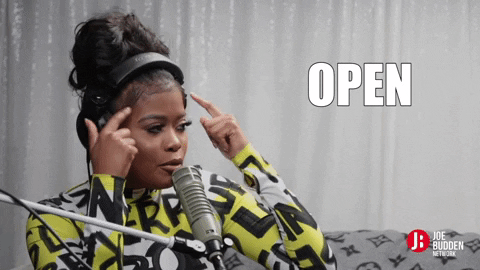 Further, these tools are a reliable way to meet new goals for engagement or growth. They lend themselves to networking, and also encouraging your audience to engage with you in a more holistic way. For example, if you're primarily a lifestyle blogger posting recipes and workouts, linking a blog post where you share more information about a meal you recently cooked with your family could improve your relatability and also provide a rounded picture of yourself to your audience.
At the end of the day, these are just tools that, in the right hands (yours!) can help you make better, smarter, and stronger content. Don't be afraid to take advantage of new tools and widgets like this to set yourself apart from your peers and make a name for yourself with brands or larger creators.