How To Negotiate Deals With Brands As A Creator and An Influencer
Updated: Sep 16, 2021
Talking to large brands as an individual creator can be intimidating! But whether you're just starting out or have been making content for years, anyone can be a super negotiator. To get the most out of a brand deal, just like with posting online, you have to be your strongest advocate. Collaborations with brands are a great source of income, and can also help you elevate your content and networks. Here are 6 tips to keep in mind when you're in conversation with a brand!
1. Are You A Good Fit For This Brand?
Grabbing every brand deal you're offered may be tempting, but it's not without its drawbacks. Read our post to help you pick the right brands to collaborate with. In short, ask yourself whether your ethos aligns with the brand's, and whether you think your audience would be interested in the brand you're endorsing.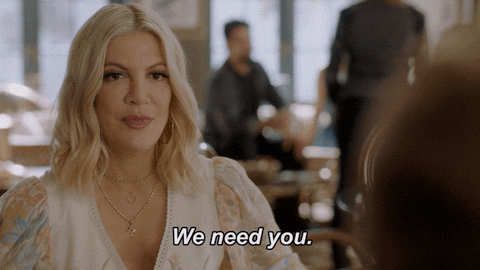 2. Create The Kind Of Content Your Target Brands Are Looking For
The niche you create content within should reflect the professional direction you see yourself going. If you want to work with luxury beauty brands like YSL or Dior, your content should already fall in the niche of luxury beauty. Brands are likely to approach creators in the same space as their target audience. Tailor your content to fit the industry you want to work in.
3. Ask For The Brand's Budget
Once a brand has approached you and they are compatible with your principles, don't be shy! Get that bread. You can hit them with a simple "what is your brand's budget for this project?" or "what compensation does this campaign offer?"
Not all collaborations have to be paid. You can pick some companies whose products you would like to use, or companies who you see yourself working with more seriously in the long-term. But the point is, it is expected and encouraged that you ask what you are going to be paid right off the bat.
4. Decide What Your Rates Are
There are different formulae for calculating how much you charge for a post or story. Talk to your peers, research what industry standards are for your niche, and commit to a number.
Most of these formulae work with follower counts or the number of posts. In addition, remember to account for, and increase your rates if - the brand wants exclusivity and no deals with competitors, or if the brand wants to work with short deadlines. Value yourself!
If your engagement is higher than average with respect to your follower count, this is also a fair justification for boosting your rates. Once you have these rates down, try to stick to them as far as possible. You can offer discounts and deals as you see fit, but it's a good idea to have a price floor you won't go below.
5. Be Prepared With Your Media Kit and Insights
When a brand reaches out to you, be clear about your value and why they should work with you. A media kit and analytics across multiple social media platforms can help give brands a sense of who you are, the kinds of brands you've worked with in the past, and the benefits you can deliver on.
Keep your information relevant and to the point. Brands aren't going to sift through pages and pages of statistics or scroll right to the end of your profiles. Tailor your media kit to the brand's niche.
6. Bring Your A-Game
There are many influencers out there taking brand deals and doing the bare minimum that is required for their end of the bargain. As a creator, you have to think about the longevity of your brand. Nurturing long-term relationships with brands and cultivating an audience interested in your voice means you have to constantly push the envelope in terms of creativity.
Pitch possible styles and forms of content to the brand! You know your audience better than anyone, so tell them what will work best for your followers and for your own aesthetic. It's more likely that your audience will purchase a product you seem genuinely invested in. Authenticity, specialisation, and attention to detail will help you stand out to brands.
Long-lasting partnerships are lucrative from a financial point of view, they signal that you are a reliable collaborator, and they show your audience that you are confident in the brands you get involved with.
Remember, don't undersell yourself. Put your best foot forward, and dive into some deals!