How To Make An Invoice: A Guide For Influencers
Being asked to send an invoice as an influencer is definitely a big win! It means you're making money from deliverables on social media through brand deals, interviews, product reviews, and other collaborations. But whether you've been making invoices for a while or if this is your first time, the process of drafting one can be quite frustrating. Read on to learn what you must have on your invoice, tailored to your needs as a content creator.
First, what is an invoice?
An invoice is a document that works as a bill. It has all the information both you and your employer need to understand and itemise the transaction. Once you send in your invoice to a contractor for certain services, they are obligated to pay you.
Where do I make an invoice?
Once, invoices were paper statements mailed physically back and forth. Today, most invoices are sent in PDF format via email. You can draft your invoice on a number of different platforms - any word processing software like MS Word, Excel, Google Sheets etc. can support the formatting you need.
Alternatively, there are loads of online invoice generators which simplify your task.
What does an invoice require?
All your personal details and contact information — full name, 4-line address and phone number, email ID, pan number, and a personal website if applicable for your work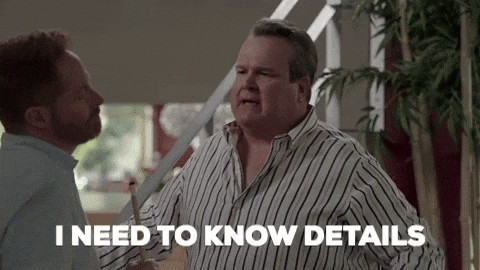 Your employer's contact details - their name, billing address, GST number, and phone number
Deliverables - list out the services you provide to your employer, additional expenses you incurred as part of the collaboration, overheads, and so on with their cost
Total payable amount - add up the cost of deliverables, other expenses, and taxes if any to arrive at your total invoiced amount
Date and place - it is crucial that you date your invoice carefully because this can be a source of confusion for filing taxes if you put the wrong month or day, and can muddy accounting in general for both parties that month or year
Payment platform and information - include your bank details to facilitate payment transfer (account number, name of holder, branch information, IFSC Code) with any relevant instructions for payment. Make this process as smooth as you can for your employer, so that you'll get paid faster, and they'll value your efficiency.
An invoice number - aside from the date itself, add a unique number for each invoice you send. This way, you can clearly refer to a numbered invoice in further communication with the employer, and your personal accounting becomes easier.
Come up with a system that works for you and stick to a naming convention for all your invoices. For example, if you're doing a long-term collaboration with the same brand for which you have to send multiple invoices, numbering subsequent invoices will be clear and avoid unnecessary mix-ups if you have a system in place.
As an influencer, your personal brand is everything. That's why it's a good idea to let your invoice reflect that brand voice. Choose colours, fonts, and a format that is both professional and speaks to your aesthetic and social media presence. Leave a good impression on whoever gets that invoice that you're both an organised professional, and a detail-oriented creative.