Chingari for Influencers: What is it, its new currency, how you can use it
Chingari, one of the many applications that sprung up in TikTok's wake, is a short video-sharing platform that allows users to film, edit, and share content. It has made news for the $19 million dollar funding it raised for its new cryptocurrency - $GARI. But what is Chinagari, how has it raised such a large amount of funding, and how can you - as an influencer - get ahead on the platform.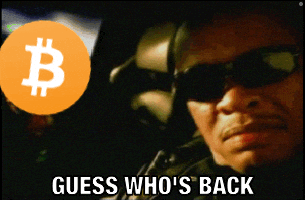 "We provide excellent video and audio editing tools to our content creators and empower them with the best Indianised filters for visual effects," announced Sumit Ghosh, co-founder and CEO of Chingari. First, we're going to take you through what separates Chingari from its competitors both in India and internationally.
Why Chingari
Chingari is in its period of growth before our eyes - it's the perfect time to get in early, so that if and when the application reaches the same heights of success that its predecessors did (and there's no reason for it not to), you'll have the advantage of a larger platform.
Unlike TikTok, Chinagari is not merely a video-sharing platform. It is a news source, a place to interact with new people, keep up with trends, and read a smattering of quotes. Virality is proportionately compensated by the platform.
How to Grow on Chingari
These tips and tricks are well-suited to a creator who wants to break into the Chingari space or get serious about their content on the platform. Chingari's 'Make in India' tag has made it very attractive to brands who want to look local for their influencer marketing and appeal to certain demographics. At the same time, there is tremendous potential and scope for Chingari to grow. And when that happens, you should position yourself such that you grow with it.
Pay attention to your profile
Like every other social media, your profile picture, username, and general personal aesthetic matter. You're not going to get many clicks if a low-effort random profile picture greets viewers. Make sure your personal brand is presented in an attractive way.
Engage with your community
Because Chingari is in its nascence, you have the ability to network with fellow creators and develop strong connections in a manner distinct from Instgram or YouTube. The relatively smaller community means that each engagement matters more - both to you, and the person to whom you've reached out. Make the most of this! You'll emerge with a powerful sense of community and a well-connected network of content creators who can help each other grow.
Music on Chingari
Another defining feature of Chingari is its commitment to entering the music industry. Chingari compensates and rewards independent artists for putting up their music as audios, essentially giving them a royalty for each time their song is streamed on the platform. Using these popular audios is a sure shot way to stay trendy, topical, and get traction. If you're not a musician yourself, Chingari is the ideal platform to interact with indie artists and foster mutually beneficial relationships.
Also, T-Series recently announced their deal with Chingari, where users can stream all T-series content on the application. It's a great place for Indian creators to be, and with viral audios popping up everywhere, hopping on the right trend at the right time can lead to much growth.
Cryptocurrency and Chingari
Chingari's ridiculously large round of funding has raised eyebrows - both in terms of the immense possibilities opened up for digital creators, and in terms of uneasiness about the start-up economy, as seen in this Ken newsletter about Chingari. But before picking a side you want to land on, it's important to understand how Chingari's currency works.
Chingari's $GARI currency is intended to be part of the decentralisation of social media and its content. The app's founders talk of how when content creation is not governed by the CEOs of platforms (as we see with Facebook or Tumblr), art and creation are truly democratised.
Every time users interact with others - shares, likes, comments - or post their own videos, they earn crypto for it. $GARI is designed to work as an incentive structure to boost engagement. $GARI crypto comprises blockchain tokens that are the first of their kind in India. $GARI strives for the transformation of the creator economy and ecosystem for young Indian influencers; creators can now establish their own rules and e-commerce enterprises that include physical merchandise, NFTs, and patron-based funding directly to creators from fans.
The buzz around Chingari is not going anywhere. It is home to some of the newest, most dynamic creators out there, and the app itself, as a platform, is quickly changing the landscape of content creation in India for good. Since Chingari rewards creators who are active with actual currency, it's one of the few platforms where your activity and content creation can be lucrative in and of itself. As the cryptocurrency market takes off in India, regular posting, which creators already do across platforms, could gain immense popularity and rake in value on the burgeoning platform.